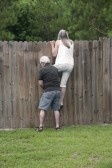 The Internet as we use it today, has very little privacy left. We all say that Facebook and Google know "too much", only to realise that they don't know anything aside from what we feed them, or do they?
Welcome the "widget". A piece of html (with css, javascript..) to be included in another page, often to socially spread content (Facebook Like, Google +1, LinkedIN share, etc), or other added value (Analytics, sharing, etc) will tell many "providers" what content you are accessing.
It is difficult now to find a popular page without any widgets. Pages pack "like" buttons, "share this" widgets or tweet options to give you a instant way of sharing their content in your social network – banking on good 'ole word of mouth marketing. If your friends like something, you might be interested also, even if it was only for peer pressure.
The problem that when something (such as the widget) is requested, browser data (such as your session's information and the referer) also flow to the widget provider's webserver. This provider will know what page you're on and usually who you are (assuming you stay logged in into google, twitter, facebook, etc)

Thinking "but if I like a page, facebook will know it anyways". This is true; the problem lies in the fact that providers know you're accessing a page, regardless of performing any action (liking, sharing, etc). If you read X number of pages on a new model smartphone, chances are big you want to buy another one – and targeted ads become more… targeted.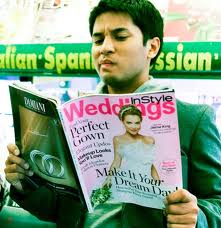 From that advertising point of view, it creates mixed feelings. It's like somebody overlooking your shoulder while you're reading a magazine and changes the ads accordingly to which article you were staring at longer.
From a website owner point of view, this does create added value. If you can convince to have websites publish your widget code, you can track people's interests, even before they ever came to your website. This (unidentifiable) user eventually ends up on your web app, identifies him/her self and you have great information. I'm just not sure how ethical this is, and even though Facebook's outdated law enforcement guidelines don't hold "webpages visited" in particular, they would have access to it.
Is this such a bad thing? Perhaps. "Widget providers" offer added value to website owners, who in turn decide what goes into their webpages. Vague idea, but maybe a browser extension could prevent the loading of these widgets, replacing them with a pseudo equivalent (fake buttons, etc) and only dynamically load the target script upon a click?
Food for thought. Now, look at the buttons below, they know you've been here already.